about me
How did you become an illustrator?
I'm Claire van Kuijck, or Claire Makes Things; and I love creating new things by hand and with the ipad. I've been working with small businesses for 5+ years, but have been drawing my whole life. My favourite thing to do as a kid was to draw on the pavement with chalk & enter local art contents. I was always drawing in sketchbooks and working on creative projects. I studied fashion, but later on changed to graphic design and illustration. Since then, I've had the pleasure of illustrating, mural designs, chalkboards, recipe books and more for restaurants, bakeries, magazines and newspapers.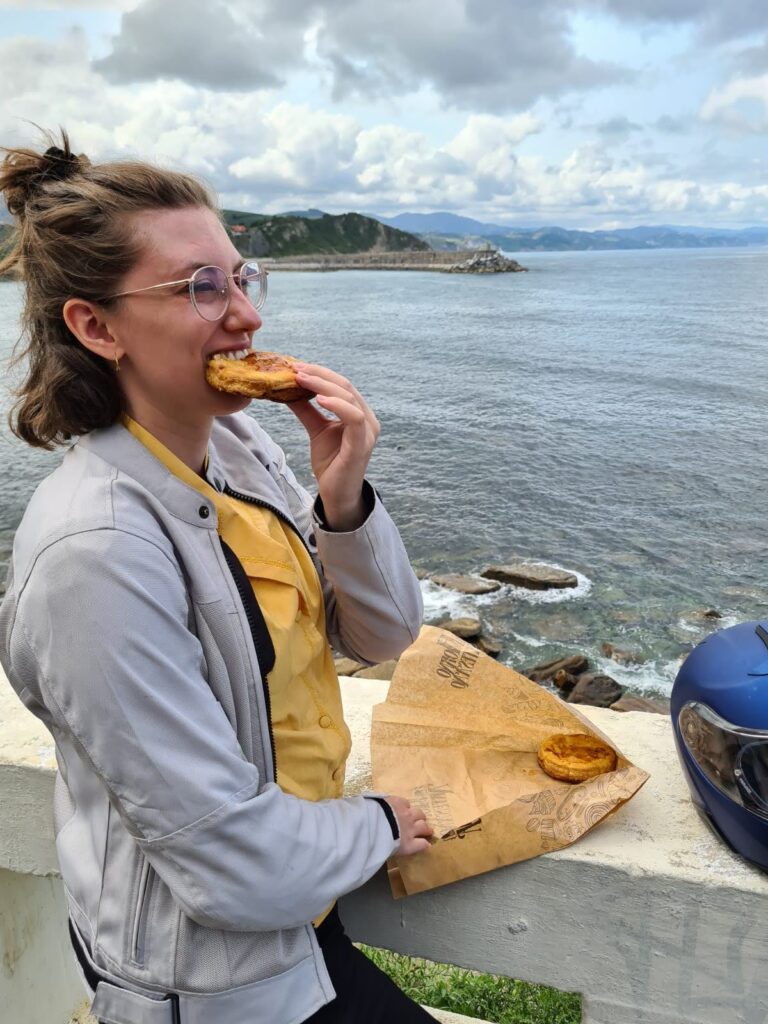 What inspires you?
I work from home, in my small studio in Madrid, Spain. I love puns, food and cocktails. If I don't know what to draw, I'll always find something there. When I'm not drawing, I'm out jogging, taking care of my tiny vegetable garden, cooking things, riding my motorbike, or out eating tapas in the sun. I'm inspired by cooking, cultural festivities and more.

I also love illustration and animation from the 1950s and 1960s, which I grew up with. The naive, joyful and cartoonish style from that time shows a more colourful and exaggerated version of life, in my opinion. I love showing simple moments or objects and elevate them, to make ordinary moments feel special. That's my favourite thing about making art; finding joy and beauty in ordinary things. 
Can you tell a pun-based joke?
What do you call a fake noodle? An impasta.
Why shouldn't you trust tacos? Because they always spill the beans.
What do you call cheese that is not yours? Nacho cheese.
How did you learn procreate?
During the pandemic, I made the switch to drawing on the ipad instead of just by hand. I learned how to use Procreate. I understand what it's like to start and not know what to do; I always thought digital illustrations just wasn't for me, but it's my favourite way to draw now. It allows me to share creations with a bigger audience and find other creative people online.
Where can I learn things?
I teach others how to find their style and use Procreate on Skillshare and I share tips on illustration in my newsletter. I understand what it feels like to want to make progress, but not sure where to start and what to do. That's why I love teaching; to share things that have helped me make progress as an illustrator, to make it easier for someone else to create. At the moment, I'm busy making new classes, working with clients on custom illustration projects and making brushes in Procreate. Find more here: Blog, Newsletter, Skillshare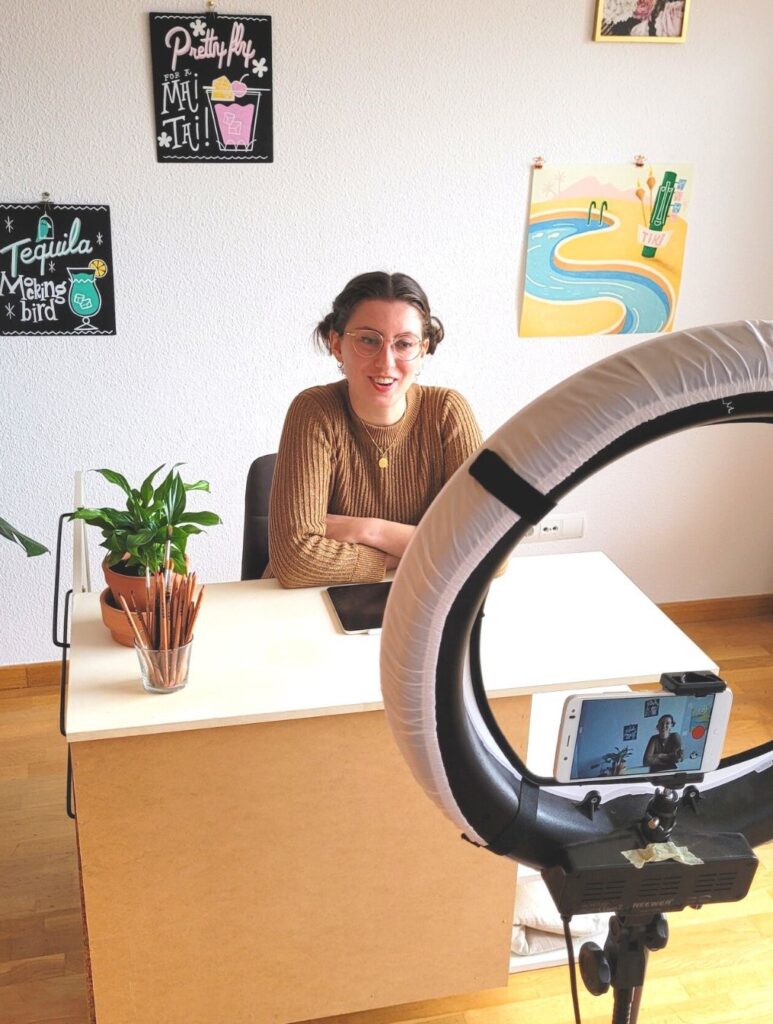 What procreate brushes do you use?
I like textures! I love the Dry Ink brush, and the Tinderbox brush (in the inking tab). All the other brushes I use are in my shop over here.
Can I use your brushes and downloads for commercial use?
I love giving away free brushes and downloads, especially to newsletter subscribers and students on Skillshare. I create them specifically for certain projects, so you can follow along. However, you're free to use them for whatever project you like, for personal work or commercial use. Just don't give them away or sell them, please!
I love working on a variety of projects, big or small and I'm always excited for new commissions. Feel free to reach out:
claire@clairemakesthings.es