An interview with Giulia Martinelli
She is a talented animator and illustrator, based in Zurich, who creates illustrations and independent animated films. She teaches her speciality in her Skillshare classes and hosts a podcast about the world of animation called 'Under the Onion Skin'. I adore her whimsical animations and designs and was excited to explore animation with Giulia Martinelli to talk about her creative process and explore animation. Let me introduce you to Giulia!
Hi Giulia! What was the very first thing you ever animated and what attracted you to animation, to begin with?
I started to discover animation making in my 20s, when I needed to make music videos for my vocal quartet! Back then I explored stop-motion and pixilation, inspired by the videos of PES, and the music video "Her Morning Elegance". After that, I discovered an animation school in my city, and I was completely sucked into this world. In the animation school, this exercise on paper was one of the first things I animated.
I had a lovely chat with Giulia, not just about animation, but also about letters, drawing tools and my creative process. Read Giulia's interview with me here: The charm of Lettering and Puns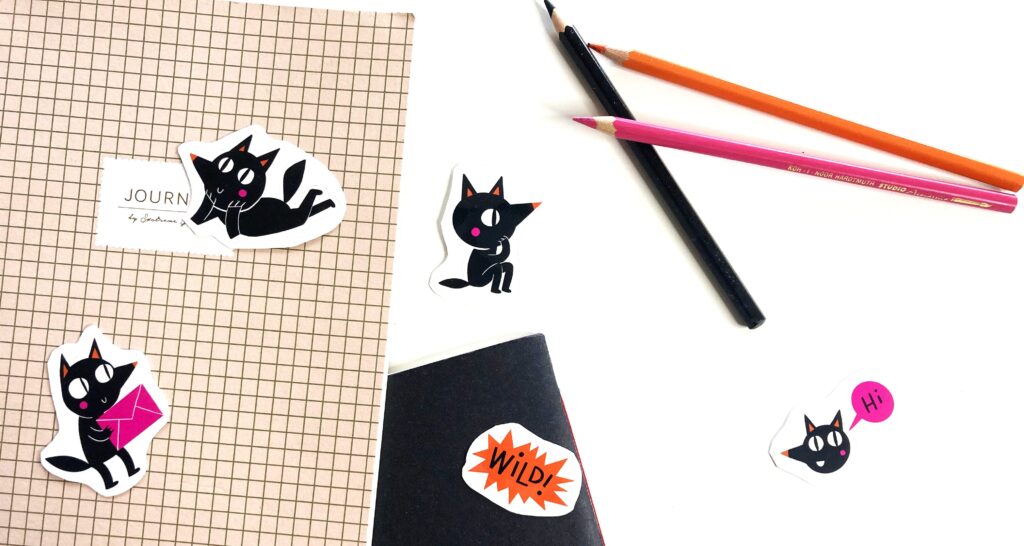 If there's one animation or illustration project you'd want to introduce yourself with, what would it be? What was so special about it?
Among my projects, the ones closest to my heart are undoubtedly my short films. In my freelance practice, I often find myself balancing commissioned work with my personal artistic pursuits. This ongoing quest for equilibrium is a constant challenge. At the end of the day, my goal is to tell stories. However, maintaining a harmonious balance between commissioned projects and personal work can be an arduous obstacle.
Even though I hope my style comes through in client commissions, it's in my personal projects that I truly find the freedom to express myself and explore themes that are dear to me. My graduation film, "Merlot" (co-directed with my pal Marta Gennari) marked my debut, and "Marea" was my first Swiss production. These films hold a special place in my heart as they were born out of perseverance and dedication. They represent the culmination of extensive effort and personal sacrifices, my way of sharing my perspective with the world.
I wish I will be able to achieve a better, healthier balance that enables me to create more films. In an ideal world, I dream I can sustain myself through my films and projects. My goal is to earn a living by bringing my cinematic visions to life, reducing the need for compromising or prioritizing client-paid work over my creative pursuits.
Creating illustrations is different from creating animations. But what would you say is the biggest difference between the two?
It's funny how these two worlds are similar in some ways, and very different in others. I wrote a whole post on my Patreon about this topic (Picture Books – the connection between animation and illustration), and about how to link animation with illustration.
One big difference is a very technical aspect. While in illustration the artist puts a lot of time and effort into ONE image, in animation the images must be multiple. This translates into a very different approach to details: animation must be more minimal and "thoughtful" with details and colours. An illustration can be more complex and "rich", in this sense, while in animation the colour palette is usually limited and the backgrounds (which are still illustrations) are the place to add more details.
Another interesting difference I usually notice is how the illustration work is most of the time a "solo" and very individual. While in animation collaboration is necessary and teamwork very common. Lastly, in animation characters must be designed for the movement they need to describe. A character which is designed for animation takes into consideration the action, the doability and the credibility of it: the proportions must work in different poses. In illustration, there is more freedom in this sense.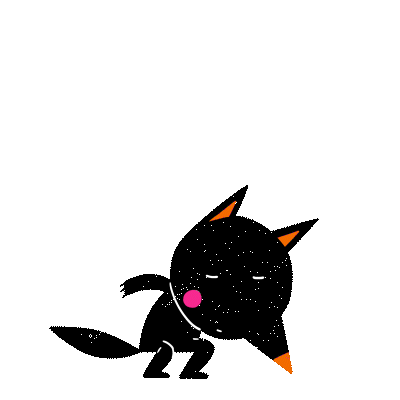 How has the world of animation changed since you started, and what changes do you think the future will bring?
Animation is constantly evolving, together with technology, but the core rules and basics remain the same. To become a good animator, you'll have to go through the Principles of Animation, no matter what. I believe the skills are separated from the tools. The most common question from people who want to approach animation for the first time concerns the software they need to get. I do not think this is relevant: to learn animation even paper and pencil would work. The software is relative, it's only a tool, and not the one teaching you how to animate. This said, I do believe it is important to stay updated and informed with the new technologies. Especially if you want to compete in the market or to teach.
Animation is becoming increasingly accessible to a wider audience, extending beyond aspiring artists or those seeking to build a career in the field. Not as a job skill but rather a source of enjoyment and creativity. Platforms like Canva enable people to create basic animations. And the upcoming Procreate Dreams will empower individuals to breathe life into images without the need for mastery of intricate animation principles.
What inspired you to specialize in sticker animation and why do you think it's so important nowadays?
Animated stickers are a very versatile format, perfect for so many platforms: social media, newsletters, websites, and presentations. They are quick to make (quicker than a full animated scene at least); they do not require audio and background. I started to dive into GIFs and animated stickers when I started to freelance, and I was looking for short side projects to have fun and experiment with animation, and at the same time to create something for my social media and personal branding.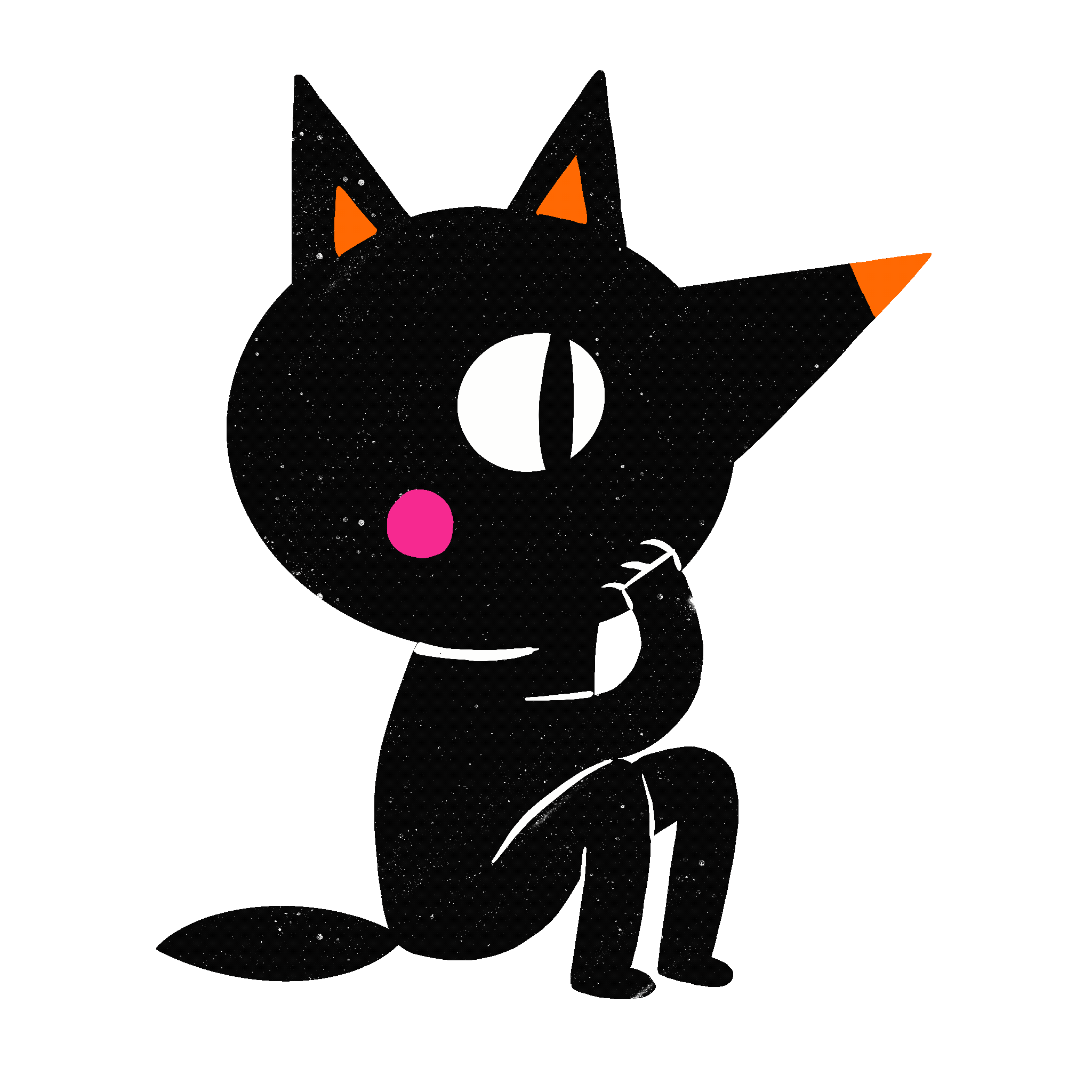 Sticker animations and gifs often need to convey emotions or messages in a compact format. How do you approach the challenge of creating engaging and expressive stickers whilst keeping it simple?
Animation is all about condensing messages in the most effective and compact way possible. Because animation is such a tedious and long process, it's crucial to optimise time and energy. That's why animations are so poetic, metaphorical, and attentive to every detail. I love riddles, and finding creative solutions to tell a complex message. When approaching animation I first brainstorm about the core feeling I want to convey. The limits of animation (minimal colour palette, limited duration = number of frames) help me greatly to stay focused and find creative and simple solutions.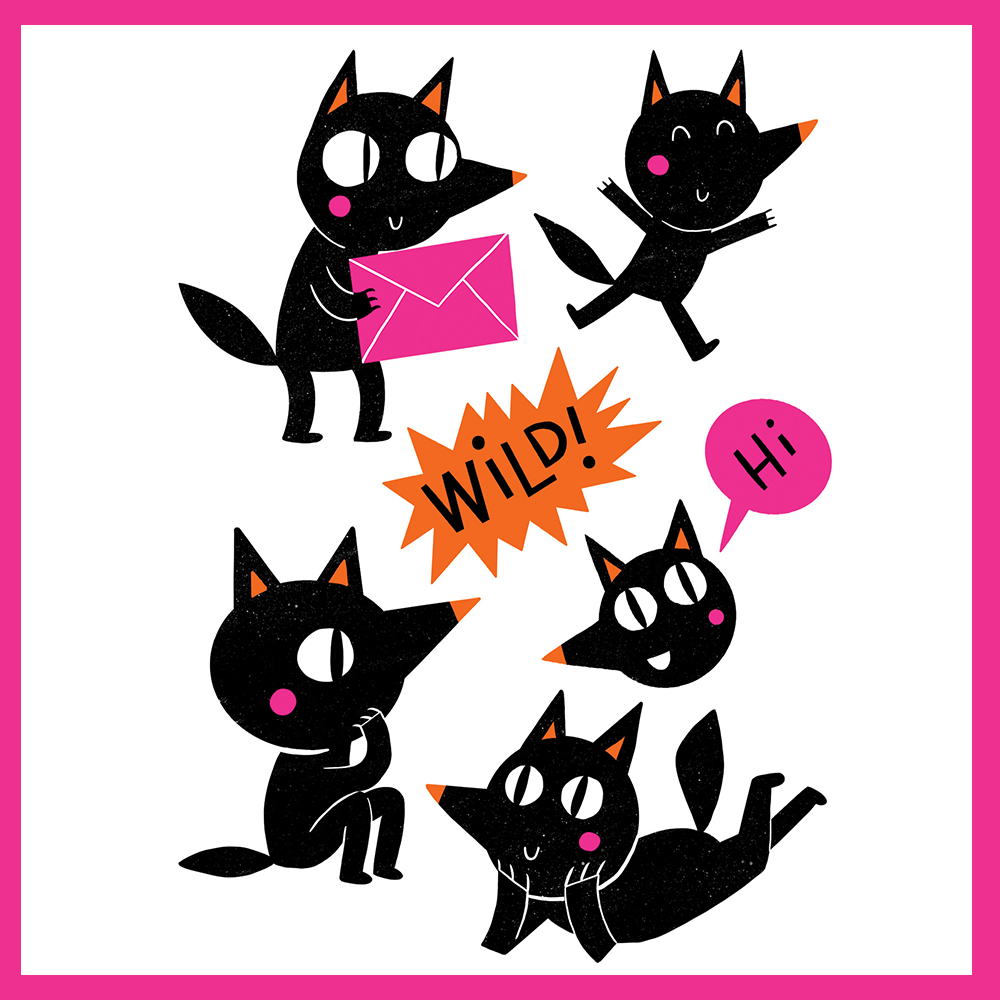 I'm a big fan of your Skillshare classes. What gave you the idea to share your creative process and stories online, and what is your favourite thing about sharing it with others?
Thank you! Lately, I have been thinking more and more about teaching, and I think this could be the next chapter of my career. My parents were both teachers, but I did not consider following their paths for a long time. Naturally, in the past 8 years, sharing my work on Social Media and Patreon, I was finding myself in the role of an "educator", especially when students or freshly graduated professionals were reaching out to me to ask about my technique and process.
Related article: 10 MUST-LISTEN PODCASTS, BLOGS, BOOKS, AND FILMS FOR ILLUSTRATORS, CREATIVES, AND SURFACE PATTERN DESIGNERS
After the pandemic, I found myself organising local workshops, for kids and adults, and enjoying it a lot. Shortly after that, I started my journey as a Skillshare teacher online. I could see myself in the future having a part-time teaching position in a local art school while keeping on making my own animated films.
What do you want people to know about the world of animation? What is one thing you want people to remember?
I love animation (duh!) because I think it's a very poetic format and can speak about very serious matters, on different levels, to many different people – like fairy tales! I think anyone can profit and learn from it. Mostly, I want people to realise and think that animation is not only for children, not at all actually!

One reason why I created the podcast "Under the Onion Skin" is to celebrate independent animation and animation festivals. Those informal conversations with directors are mainly targeted at animators. But, I also hope they could interest and intrigue people who are not directly involved in this industry.