Do you feel uninspired? The creative ups and downs are pretty normal. Here are 3 things to do when the creative juices aren't flowing.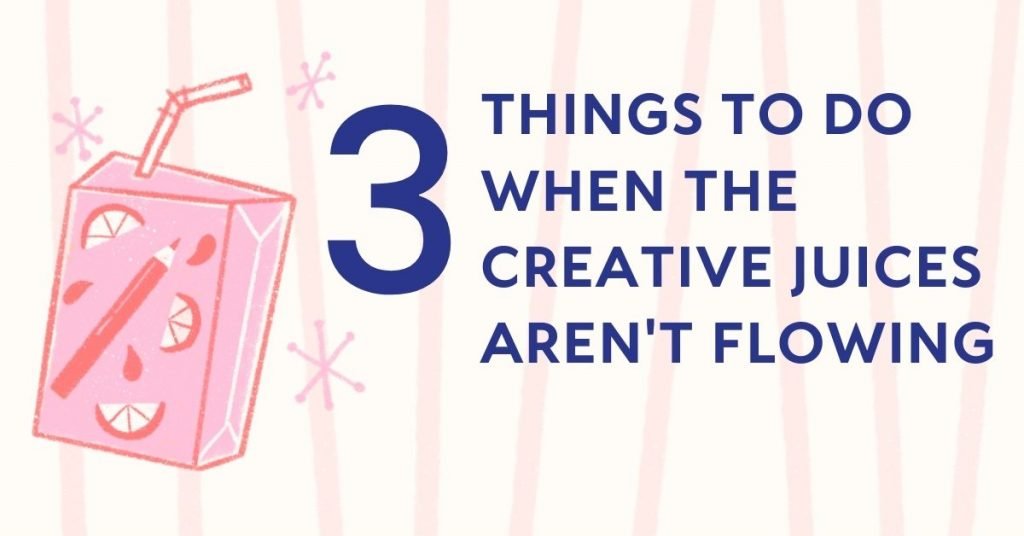 Sometimes I have a bit of a creative dry-spell (or artblock, or whatever you call it) and am not inspired by anything. And then, when I least expect it, I have a creative flow and am able to create and experiment without having to force myself at all.

As creatives, these ups and downs are pretty normal (as humans, in general). Sometimes there are internal factors at play, or external ones, or a combination of both. Sometimes the downs are triggered by something (hello doomscrolling) or sometimes by nothing at all. Everyone is different, but all experience them one way or another. A couple of things to remind yourself of when you're in a dry-spell: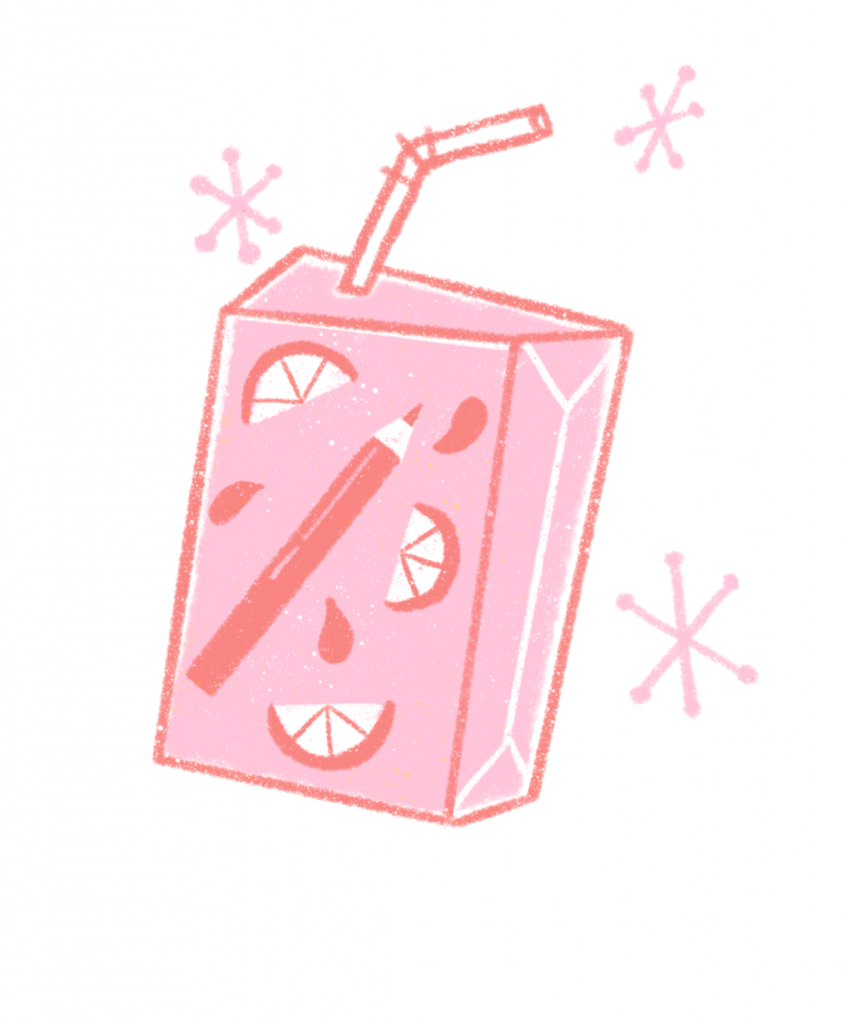 The ups and downs are cyclical. We can't always be 'on', we also need moments of reflection and stillness. We should use those moments to our advantage instead of forcing creativity.

Feeling low because of a lack of confidence? The downs can happen because of fear of failure, and will take the pleasure of being creative away completely. Identify those low confidence feelings, and know that they have nothing to do with your skills (you are awesome)!
We can't always be 'on', we also need moments of reflection and stillness.
If you are in a 'low' mode or vibration right now, there are a couple of things you can do in the meantime (remember: rest, don't force yourself!). Are you having a creative high? Try something new now, so you'll know exactly what to do when you're experiencing a low again. Things to do when the creative juices aren't flowing:
1. Give your creative brain a rest
Use your 'low' to look for inspiration elsewhere, instead of trying to come up with your own ideas. Sometimes, just focusing on making things instead of coming up with 'perfect' ideas will help you move forward. Find a challenge or drawing prompt on Instagram, or sketch something around you. I love to scroll through Pinterest for inspiration that makes me happy.
2. learn something new
Learn a new skill; something else that is new to you. Or, something you already know, but in a new medium. It'll let you focus on something else, while learning something new and exciting (this is fantastic exercise for the brain).
I love using Youtube for short tutorials and Skillshare for longer classes, and dedicate time to learn something new there weekly. Find something that will help your existing skills, or something completely different and unexpected (take that writing class, a cooking workshop, sign up for a lecture!) (Join me on Skillshare here)
Give this tutorial a try: How to draw a retro still life illustration in Procreate.

3. Clean up your digital space
Do a digital clean up: Organize files, tidy up your inbox, unsubscribe to emails you don't read, unfollow people that you don't really want to follow anyway. If you use Procreate, maybe it's time to organize your artwork in folders, and clean up those brushes (a few tips on tidying up in Procreate here: 4 Tips to Keep Your Brushes Organized in Procreate). It'll clear your mind and prepare you for the moment your creative juices will flow again and you need a tidy space to work.
Take a moment to check in with yourself, so you can figure out what works best for you when the creative juices aren't flowing. And lastly;
 Don't punish yourself if the juices aren't flowing. Make it work for you, not against you.
Get all the new things
Sign up for my regular emails to get early announcements about classes, free goodies and special offers!