This is my very first blogpost, so let me tell you a bit about myself!
A bit about me: I'm Claire (or Claire Makes Things). I am dutch, and currently live in Madrid, Spain. I'm an artist and online educator, that loves cocktails, puns and drawing.

I found a way to combine all of those and turn it into a fulltime job (somehow!). I've been drawing since I was little and have been doing so ever since. I love working by hand, and paint chalkboards, murals and more. A few years ago, I also discovered Procreate, which is where I design brushes and where my classes started.

When I started my illustration career I had no plan at all and wasn't sure how I was going to do things (and then pandemic hit). I understand what it feels like to want to make progress, but not sure where to start and what to do.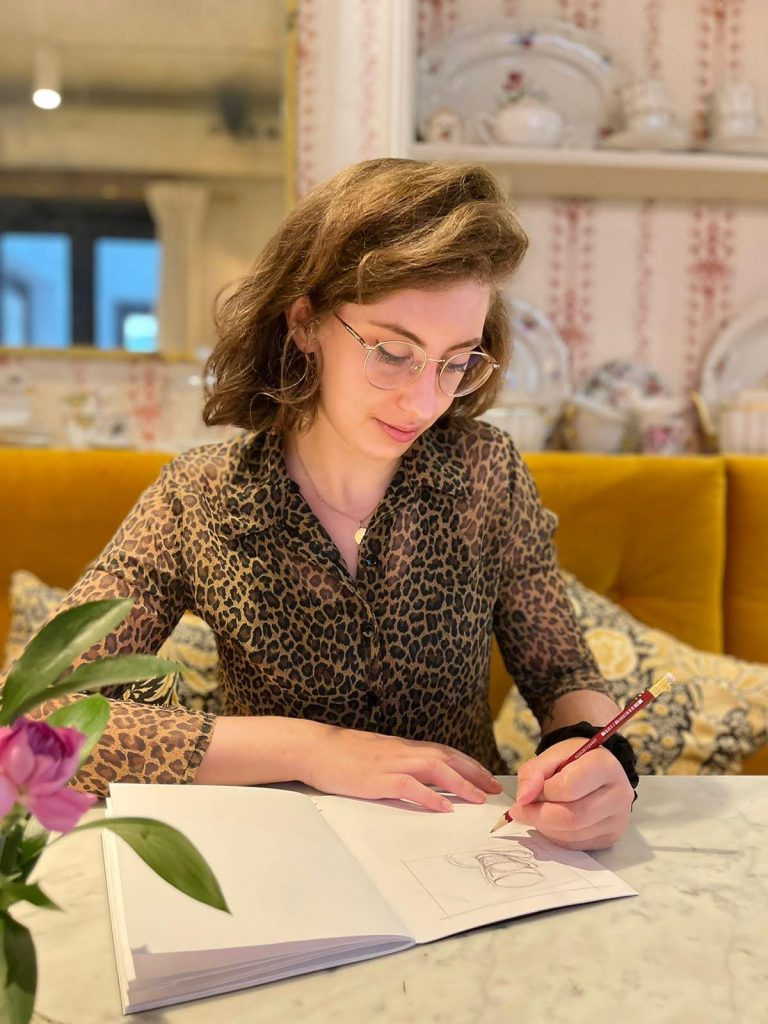 That's why I'm sharing my experiences and all the things I've learned (so far) in bitesized parts, in future posts on my website, in my newsletter and in my online classes.

You can expect both practical tips and resources for drawing, as well as a bit more about organization and mindset practices for artists. If you want to stay up to date with new classes and resources, sign up for my newsletter, which I send out regularly.
I started teaching what I've learned so far on Skillshare recently, which is where I'll share new Procreate classes and resources regularly. For drawing tips, silly puns and more, you can find me on Instagram regularly. And I'm on Pinterest if you're looking for inspiration and funny signs.
Before I sign off, I'd love to know what you are interested in and want to learn most. Procreate tips? Inspiration? Ideas on marketing? Help setting goals? I'm here to help and have a chat with (and share puns and memes, of course). Send me an email or say hi on Instagram.
Happy creating! X Claire